THE PULSE
Street Jazz Company
Joy of Motion is excited to announce the addition of a third Jazz company to our Youth Performance Company (YPC) program. 
WHAT IS THE PULSE STREET JAZZ COMPANY
In this exciting new company, students' artistry and proficiency will be challenged through street jazz. Embodying funk, jazz, and commercial hip-hop with cutting-edge choreography, this high-energy style deeply influences popular artists such as Janet Jackson, Beyoncé, Bruno Mars, Justin Timberlake, and more. Acceptance to The Pulse Street Jazz Company is by audition only.
WHEN ARE AUDITIONS?
Auditions will take place May 21 from 4:30 PM – 6:30 PM at our Friendship Heights studio location.
[button link="https://clients.mindbodyonline.com/classic/ws?studioid=4077&stype=-15&sTG=23&sView=day&sLoc=0″ size="medium" bg_color="#009AB5″ window="yes"]REGISTER NOW[/button]
MORE ABOUT THE DIRECTOR: MAURICE JOHNSON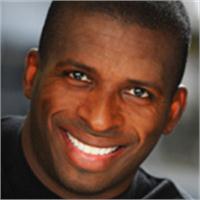 Maurice Johnson, a native of Kentucky, is the Associate Artistic Director of DC Contemporary Dance Theatre (DCCDT). He is a teacher, educator, choreographer, and performing artist. He graduated with honors from the University of Kentucky with a degree in Public Relations. He started his professional dance career as a feature dancer in the opening and closing US Olympic ceremonies (Atlanta). He completed a six-month National tour with the two-time Grammy-award-winning music group Arrested Development. Further credits include: Jennifer Lopez and Gloria Estefan (White House performance) as well as the production teams of Michael Jackson, Janet Jackson, and Paula Abdul, to name a few. Mr. Johnson started his teaching career at Joy of Motion Dance Center in 1999. His challenging and energy-charged classes have been defined as unique, inspirational, and motivating. His classes serve as a tool to educate and further develop students' technical and artistic proficiency. Mr. Johnson says, "Every day that we wake up in a gift; use it." As a firm believer in practicing what you preach, Mr. Johnson is still very active as a professional student and performing artist. He has trained and performed with The Lexington Ballet, Alvin Ailey (school), Gus Giordano Jazz Dance Chicago, Classical Repertoire Dance Theatre (CRDT) and DC Contemporary Dance Theater. Mr. Johnson's work as been performed and taught in China, Germany, and the U.S. He served as the Interim Artistic Director of Georgetown University Dance Company (GUDC) and was formerly an adjunct Professor at American University. Currently, Mr. Johnson is on the faculty at Joy of Motion Dance Center, Catholic University, and the National Cathedral School (NCS).
SIGN UP TO AUDITION NOW:
[hc-hmw snippet="Auditions"]
More about Youth Performance Companies (YPC) at Joy of Motion
Next year, Joy of Motion will have 10 Youth Performance Companies (YPC), including all of our five hip-hop companies, three jazz, two ballet, and one tap company. The companies will be led by many of the same directors as in the past, and we're excited to welcome several new directors to our ranks.
Youth Performance Companies (YPC) at Joy of Motion provide young dancers with the essential performance training for developing well-rounded dancers. Our vision is to build strong, thriving communities within each company and to create a unified and seamless approach to performance training among all of the companies and dance styles. Participants have the opportunity to perform high-quality work in a variety of venues, providing audiences with exceptional dance performances. We commit to providing both performers and their audiences with access to excellence.
Joy of Motion's YPC are a part of our performance programming. Acceptance to YPC are by audition only.
[button link="https://www.joyofmotion.org/youth-program/youth-dance-companies/" size="medium" bg_color="#009AB5″ window="yes"]LEARN MORE ABOUT YPC[/button]